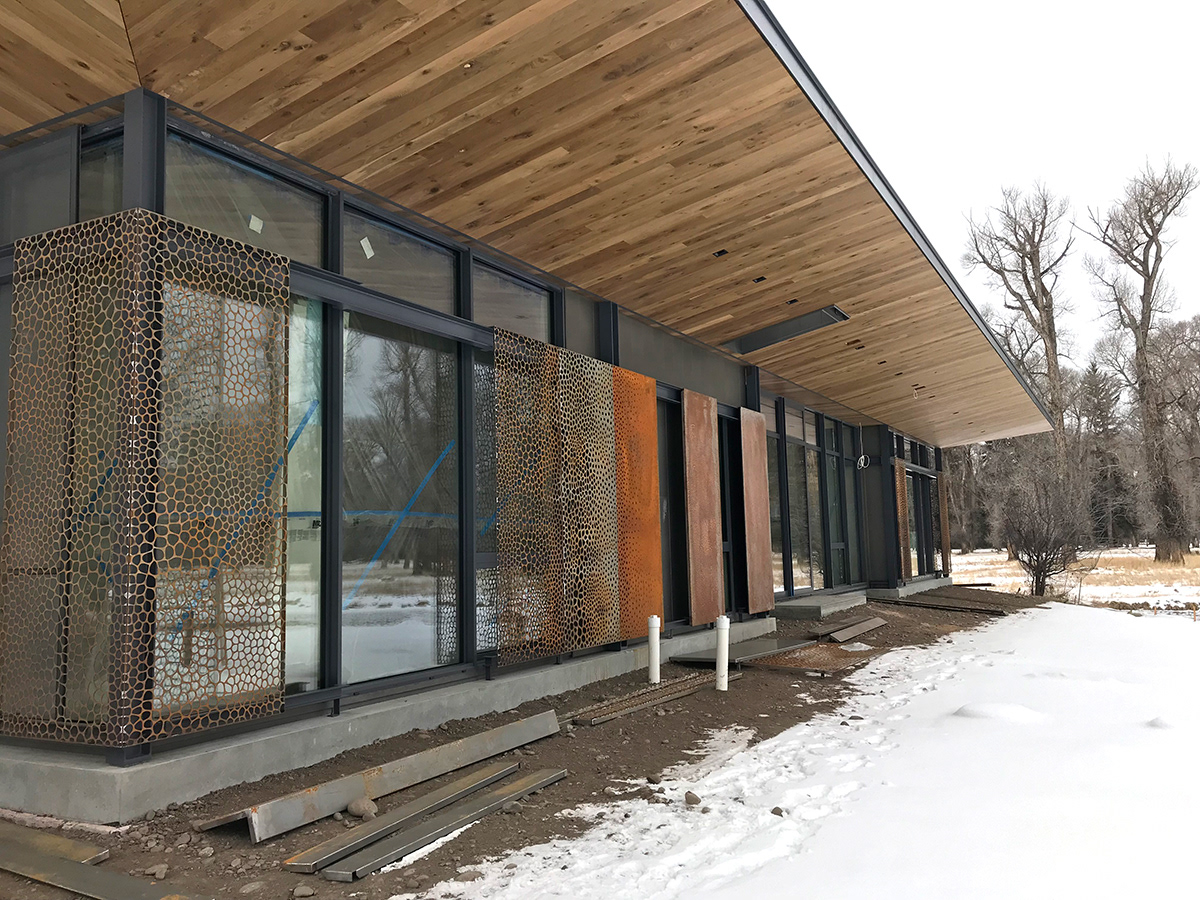 While working as a Project Coordinator at Carney Logan Burke Architects in Jackson, Wyoming, Alexandra was responsible for all drawing documentation for this project including all interior details of custom millwork, a board-form concrete fireplace, and the cantilevered roof. The final construction set consisted of several unique custom details and full interior specification book and schedules. She also coordinated with the consultants, participated in client meetings, met with the window manufacturers, and developed the steel panels with a team of structural engineers and steel fabricators. 
The Steel Pavilion is a private residence located in the outskirts of Jackson, Wyoming. Situated on several acres of property and surrounded by a natural environment, the pavilion capitalizes on the views, vast open space of the fields and wetland, and lastly the visual and actual connections to outside. 
The steel panels are unique to the otherwise very contemporary pavilion with clean lines, expansive glass, and acute attention to detail. Each panel is an abstract representation of aspen trees designed using a generative algorithm and computer technologies and then fabricated through a custom steel shop. Alexandra worked with the project team and structural engineer to figure out the exact connection details, wind loads, size of the holes in relation to the weight, while also considering the overall design, opacities, and layout.